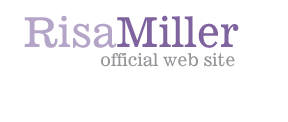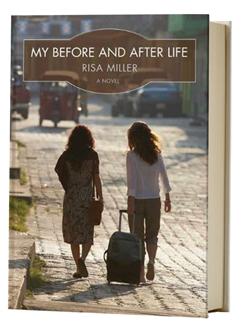 From Hadassah Magazine
Adoring fans of Risa Miller's debut novel, Welcome to Heavenly Heights (St. Martin's Press), have waited as long as Jacob between brides—seven whole years—for her second book. But Heights, a lyrical window into the workings of the mind and heart of Tova Zissie, frum Baltimore mom freshly arrived in the West Bank, was so insightful, so moving, so darn good, that like our patriarch, we never gave up hope.
The wait has paid off, but not at all how we had expected. Not only is the newest Miller protagonist nothing remotely like Tova Zissie, Honey Black would avert her eyes behind fashion shades at frumpy Tova Zissie. And while the deeply sensitive earlier protagonist experienced the joys and sorrows of life in Israel, Honey lands in Israel—but with a different agenda. She's dragged her sister to Jerusalem on a serious mission: to deprogram their newly religious father and his new wife and bring them home to their safely secular life in America. The results: a read that's equal parts funny and insightful.
Because, as skilled a negotiator as Honey is—and she's known back in Brookline, Massachusetts, for her razor-like legal mind—she finds herself battling an opponent the likes of which she's never encountered: the single-minded devotion of the newly religious.
It all started innocently enough a few months prior; Dad and Evelyn were on a vacation in Jerusalem when a stranger stops them at the Kotel and invites them home for a Shabbos meal. In no time, the two were hungrily lapping up everything they could read about Jewish practice and ancient wisdom, observing the Sabbath and feasting on Jerusalem's menu of learning. Soon they had rented an apartment there, leaving the United States, jobs and family far behind.
None of which sits at all well with Honey, who had already survived enough parental loss after her mother's battle with breast cancer years earlier.
But whatever arguments the sisters are selling on this rescue mission, their folks are not buying. "I don't have to be a genius to guess your agenda, something straight out of a deprogramming manual," says Dad. And when Honey accuses him of joining a cult, he answers, "Sweetie—maybe. But the point is, it's the oldest cult in the world. And it's your cult, too."
Once the sisters have returned home, complicating matters are an injured child, an unwelcome endowment, a gaping values gap between the sisters and a particularly nasty Jew v. Jew case where secular neighbors sue the local day school for illegal expansion. These further test Honey's own emerging and uneasy sense that maybe there's something to this soul business after all. Anyone familiar with Brookline (Miller's current home) will chuckle at her thinly veiled local Jewish landmarks.
Miller delineates human complexities with a few deft strokes, creating secondary cameos both layered and unforgettable. Her novels are like a room full of mirrors, with each character reflecting a different aspect of our own selves. Worth the price of admission alone: sister Susan's mother-in-law, an air-kissing dowager seafood queen who, critiquing the restaurant's newest shrimp sauce, slices through her daughter-in-law's heart with a lift of a plucked eyebrow.
In the end, it's Dad who hits on the definition of ba'al teshuva, one he prefers over Honey's "born-again Jew": "It's that my eternal soul was always there," he says. "And I returned to find it."
Because Miller's gift is to create real people, not stereotypes who might make for a louder laugh track, in the end you hate to bid good-bye to Honey and Dad and Evelyn and, yes, even to Susan who, from her windowless office in the seafood restaurant, gives Honey—and us—the deepest, sweetest healing of all.
From her sister, and from the wisdom found within the chambers of her own heart, Honey learns, well, I won't tell you exactly what she learns. Give yourself the gift of this book and find out for yourself. —D.F.R.
Click here to return to the reviews on My Before and After Life