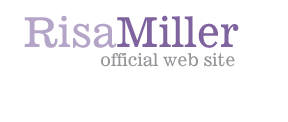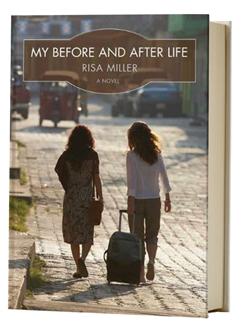 From The Brookline Tab
Risa Miller says the details of her novels come to her like bits of a dream at the moment of waking — strange, fragmented and from unknown origins.
So she's slow to explain why she decided to populate her most recent novel with topics that might make others cringe: community meetings, discussions of zoning law and a dispute — what some might call a NIMBY dispute — over development in a residential Brookline neighborhood.
This is, after all, a book about religious discovery. But Miller said she wove the fictional zoning battle into "My Before and After Life," her second novel, to challenge the do-gooder ideals of the story's main character, a Brookline lawyer bent on extracting her father from his new and familiar orthodox faith.
The novel follows the lawyer, Honey Black, and her sister, an energetic restaurateur named Susan, to their father's new home in Jerusalem and back to their own lives in Brookline, where Honey is preparing to do legal battle with a Jewish school seeking to expand against the wishes of neighbors.
The latter half of the book dedicates whole pages to discussions of parking requirements, size restrictions, even the Dover Amendment — all favorite topics in real-world Brookline. The dialogue is also peppered with references to the encroachment of chain businesses in Coolidge Corner, Beacon Street traffic patterns and various shops, parks and landmarks inside and outside the town. Even the TAB ("the local rag") makes an appearance — "good for a down-dirty read on Brookline news," Miller writes.
"It was easy to write," Miller said. "I could sustain my own interest because I care about Brookline."
Though set in a near-replica of her own hometown, Miller said little about the story is autobiographical. Sure, her husband served for years on the Zoning Board of Appeals and heard many cases similar to those that fill out her pages. And yes, she and her husband embraced Orthodox Judaism late in life, just like the characters in her book.
But that, she said, is where the similarities end. Unlike her characters, Miller is a native of Baltimore, not Brookline, and works as a teacher and writer, not a lawyer or restaurateur. Miller said she fell into writing accidentally about a decade ago, and published her first book, "Heavenly Heights," in 2003.
Miller said she was driven to write "My Before and After Life," now nearly three years in the making, after observing the alarmed and uncomfortable look of a houseguest experiencing her family's Orthodox traditions for the first time many years ago.
"The woman had a look on her fact that I could only describe as fear of us, of being freaked out by us," Miller said. "I had to write that face."
Miller's novel seeks to explore religious orthodoxy's uncomfortable relationship with the secular world through two separate but concurrent stories, both pitting Honey's pragmatic understanding of right and wrong against her growing appreciation of religious faith.
In the first half of the book, Honey and Susan travel to Israel to extricate their father from his newly adopted Orthodox life. But Honey, immersed in her father's world of ritual and tradition, struggles to understand her own condemnation of her father's new life.
Then, back home and empty-handed, Honey finds herself representing a Brookline neighborhood association in a string of zoning meetings as its members seek to turn back the fictional Brookline Hebrew Day School's plans to expand and, presumably, draw even more traffic into an already choked neighborhood.
Miller said she studied real-life meeting minutes from zoning cases in other towns and observed a Planning Board meeting in Brookline as she wrote the book, with the goal of recreating the vitriolic, often irrational, language of a heated community meeting, as well as the "choreography" of the events.
As a result, the meetings in her book quickly take on a heated, even racist, tone, with onlookers shouting at one point, "Say 'no' to Yarmulke Street." Another meeting nearly ends in a brawl and is broken up by police.
And though Honey eventually finds a sort of resolution to her spiritual discomfort, Miller said the book has done little to bring her beyond the horrified look the houseguest gave her all those years ago. If anything, she said, writing from the perspective of a secular person looking into her religion from the outside has made her more self-aware of her own religious peculiarity.
"It makes me feel like more of a minority," she said
But that, she said, doesn't change anything.
Neal Simpson can be reached at nsimpson@cnc.com.
Click here to return to the reviews on My Before and After Life